The food options of Weddings with all the extra food and drink calories can really add up. With cocktails, buffets, not to mention a few too many drinks. You tend to have many more than you realize, especially after a cocktail or two.
Suggestions start before the wedding: Do something active in the morning. How much protein, fats and carbs to eat depends on many factors. But there is never a right time to eat food that has no nutritional value. And don't skip meals. Trying to save up your calories will just leave you hungry. However, don't try any food that you haven't experimented with before, because this could lead to stomach troubles during your wedding.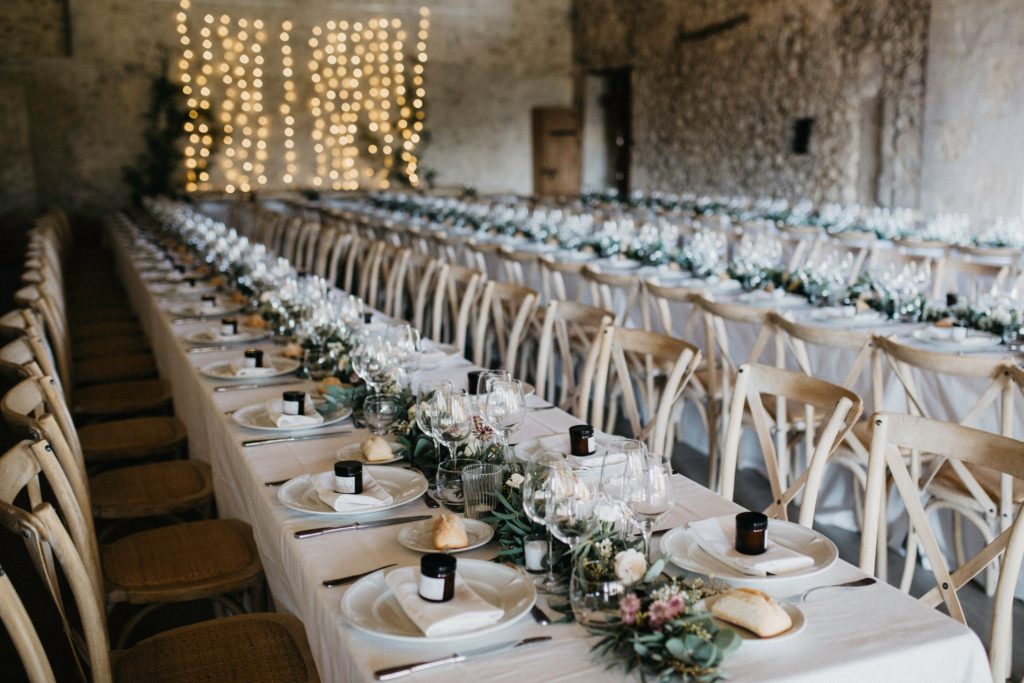 Taking Care of Yourself
Front-load your day with vegetables, lean protein, and water. If you would normally enjoy a Saturday treat, enjoy it at the wedding. You can also make room by skipping, say, high-cholesterol foods such as high-fat meat, egg yolks and high-fat dairy products.
Now let's talk about cake – chocolate cake, marzipan cake, banana cake. Cakes never taste as good as they look – stable but sickly sweet, or tasteless – they are so expensive, why do wedding cakes often taste so bad?
There's often a signature drink or punch at wedding soirees — they look festive, but usually steer clear. In the form of juice mixes are lots of added sugar and liqueurs. That can make you hungrier later on, thanks to the huge spike in blood sugar they create. Using sugar-free mixers isn't the solution — they'll just make you get tipsy faster. Make sure you follow the 1:1 rule — one drink per hour, followed by a glass of water. However, it is recommendable to drink moderately or no alcohol at all.
Do you find it's tough to eat healthy at weddings? Consider: What you eat at this wedding meal doesn't matter. What you eat this month does. Don't go hungry if you don't have to.